Your Local Pressure Washing Company in Longport, NJ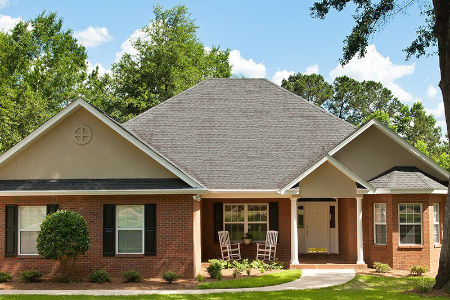 Longport residents, business owners, and commercial property owners: if you're looking for the top pressure washing company in the region to help you out, then you've come to the right place!
For years, The Jolly Washer has been helping out the greater Longport region, delivering unparalleled service to our clients, both residential and commercial. People love coming to us because they know that we hold customer satisfaction as one of our number-one goals, and we're equipped with some of the finest commercial pressure-washing equipment in the industry.
Below are only a few of our specialty pressure washing packages.
Window cleaning: Tired of looking out dirty windows around your property? Of course you are. Dirty windows can significantly decrease your home or business's curb appeal, but they can also be a pain to wash on your own. That's why you should hire The Jolly Washer to come to give them a good scrubbing. We can blast away all the years of grime that have accumulated on your windows' exteriors so that they can sparkle like new once again.

Concrete cleaning: Concrete can be extremely difficult to clean because of the tough exterior. Over time, if it's left uncleaned, it can become dirty and worn-out, and it can cause the surface to crack. Unfortunately, you can't clean concrete with just an ordinary garden hose. You need something high-powered to get into the surface and draw out the impurities. We can do that with our commercial-grade pressure washing equipment.
To learn more about our pressure washing services in Longport, please call us at 609-757-8847.
Longport's Premier Roof Cleaning Service
Cleaning your roof can not only be very annoying but also dangerous if you don't know what you're doing. At The Jolly Washer, we have the experience and the equipment needed to ensure we can clean your roof safely and effectively. We'll get up there and scrub away all traces of mold, mildew, gunk, grime, and much more, while you focus on the important things that matter around your home or business.
Check Out Our House Washing Services in Longport
If you want the full pressure washing package, we highly recommend you look into our house washing offering. As the name suggests, we'll clean your entire home's exterior from top to bottom. We'll make sure we get into the tightest corners where dirt and grime settle and eradicate all of the accumulated gunk. After we're finished, you'll have a chance to stand back and marvel at what we've accomplished with your Longport home.
Ready to take the leap and to transform the look and feel of your home? Give The Jolly Washer a call today. When you reach out to us, a friendly associate will be there to take your call and to settle any questions or concerns you may have.


What Our Clients Are Saying


About The Jolly Washer

These guys talk the talk and walk the walk! They said the house would look like new and it does! They were very responsive and called me to be sure everything was done to my satisfaction. Excellent service! I highly recommend them if you want your house to look like new!

We had a great experience. These two conscientious young men did a thorough, careful and professional job. I would highly recommend them. Pricing was reasonable also!

The Jolly Washers were extremely professional and hard working. I would recommend to friends and clients in the future for sure!