Trust the South Jersey Area's Top-Rated House Washing Team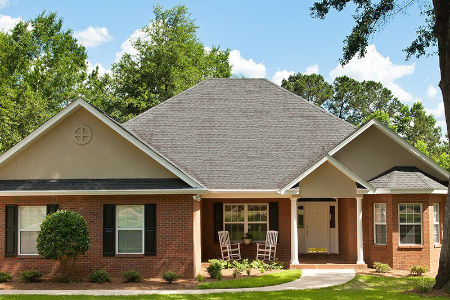 If you want the full pressure washing package for your Linwood home, we advise you to reach out to The Jolly Washer today and inquire about our house washing service.
Ever since The Jolly Washer opened its doors several years ago, we've been the go-to location for pressure washing for Linwood residents. People love us because they know we have extensive knowledge and experience in the field, we use only the finest commercial-grade pressure washing equipment, and we're dedicated to upholding customer satisfaction.
On this page, we're going to discuss our house washing package.
Cleaning your home's exterior is a necessity for any Linwood resident. If you leave it uncleaned, it'll lower your curb appeal and could potentially cause extensive damage to the overall house. You'll need the right equipment and methods to ensure your house is properly cleaned, which is why we advise you to seek out the help of The Jolly Washer.
We'll clean your entire home's exterior from top to bottom, starting at the roof, and then working our way down to the foundation. We'll make sure we get into every nook and cranny, flushing out every corner and removing gunk and stains from virtually every surface. After we've finished, your home will look as good as new, and you'll be begging us to come back and complete your house washing again in the future (it's recommended that you have your house washed at least once every few months).
Are you ready to hire the best house washing service in the Linwood region? Don't hesitate. Reach out to The Jolly Washer today. We're looking forward to hearing from you.
We Utilize Soft Washing In Our House Washing Package
For more delicate areas around your home and property, we'll utilize a method known as soft washing, which is also sometimes called low pressure or no pressure washing.
With soft washing, we turn down the pressure on our machines and add special soap, solvents, and detergents to the mix. This combination creates a potent solution that can eradicate all kinds of grime, gunk, dirt and other growths from areas around your home. Because we use low pressure, you don't have to worry about our soft washing services damaging any sensitive areas such as shingles, vinyl, or glass. This is why we use soft washing mainly in our roof cleaning and siding cleaning packages.
If you're ready to learn more about our house washing services or any of our other offerings, we highly encourage you to reach out to us sooner rather than later. When you call The Jolly Washer, a friendly and knowledgeable associate will be there to take your call and answer any of your questions.


What Our Clients Are Saying


About The Jolly Washer

These guys talk the talk and walk the walk! They said the house would look like new and it does! They were very responsive and called me to be sure everything was done to my satisfaction. Excellent service! I highly recommend them if you want your house to look like new!

We had a great experience. These two conscientious young men did a thorough, careful and professional job. I would highly recommend them. Pricing was reasonable also!

The Jolly Washers were extremely professional and hard working. I would recommend to friends and clients in the future for sure!