The Jolly Washer: Mays Landing's Premier Pressure Washing Services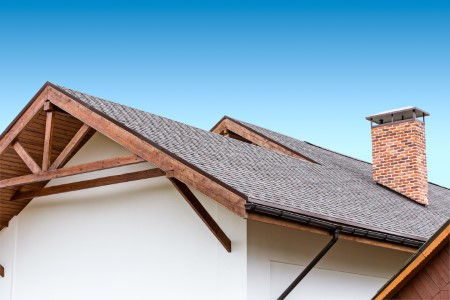 The Jolly Washer is one of Mays Landing's top pressure washing companies, and if you want to revamp the look of your home, business, or commercial property, we highly advise that you reach out to us sooner rather than later.
Below you will find a list of some of our most popular pressure washing services in Mays Landing.
Gutter cleaning (interior/exterior): Your gutters can build up all kinds of debris and grime. Over time, if left untreated, this can cause your gutters to not function properly. In fact, they can become damaged due to all the excess weight. Rather than wait for this to happen, we advise you to reach out to us so we can blast out the insides of the gutters. We'll also clean your gutters' exteriors so that they can look excellent both inside and out.

Rust removal: Rust can make the surfaces around your home look lackluster and poorly maintained. Unfortunately, rust can be difficult to remove if you're not well-equipped. Thankfully, The Jolly Washer has the right tools to remove rust from even the most stubborn surfaces.

Window cleaning: Cleaning the windows of your Mays Landing home can be tedious and tiring. That's why you should let us handle it instead. We know the right methods and strategies to use to remove all the filth from your windows' exteriors for good.

Concrete cleaning: If you've ever tried cleaning concrete, you know how difficult it can be due to the hard surface. Luckily, our commercial-grade equipment can penetrate the surface and draw out all the impurities and make the concrete look as good as new.
These are only a couple of our services. To find out more about our pressure washing packages available in Mays Landing, please call us at 609-757-8847.
Check Out Our Roof Cleaning Services in Mays Landing
Instead of worrying about cleaning your own roof (which can be difficult and dangerous), it's a good idea to hire a professional pressure washing company to do it for you. That's where we come in. For years, The Jolly Washer has helped out homeowners in Mays Landing with their roof cleaning needs by eliminating all the mold, mildew, moss, and other unwanted substances. Give us a call to learn more!
The Finest House Washing Service in the Mays Landing Area
If you're interested in truly refining your home and making it look as good as new, we advise you to check out our house washing package. As part of this deal, we'll clean your home from top to bottom, starting at the roof and working our way down. We'll get rid of all the gunk and grime that's been building up over the years on your siding, windows, doors, and more. After we've finished, you might not even recognize your own home!


What Our Clients Are Saying


About The Jolly Washer

These guys talk the talk and walk the walk! They said the house would look like new and it does! They were very responsive and called me to be sure everything was done to my satisfaction. Excellent service! I highly recommend them if you want your house to look like new!

We had a great experience. These two conscientious young men did a thorough, careful and professional job. I would highly recommend them. Pricing was reasonable also!

The Jolly Washers were extremely professional and hard working. I would recommend to friends and clients in the future for sure!