Graffiti Removal To Help Business Owners In South Jersey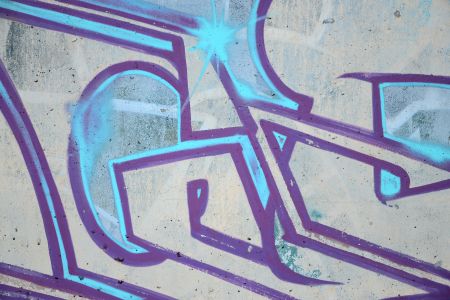 If you're looking for the best graffiti removal service in Linwood, then look no further than The Jolly Washer.
We've spent the last couple of years making a name for ourselves as the top pressure washing companies in Linwood. However, we also offer other types of services that might be beneficial for most commercial property owners. One such service is our graffiti removal package.
When graffiti shows up on the walls of your commercial property's buildings, you have to decide as to how to address it. You can either leave it up, which will decrease your curb appeal and give off a bad impression of your business; you can paint over it, which can be expensive and time-consuming; or you can hire a pressure washing company such as The Jolly Washer to remove it, which is the most cost-effective solution.
We know the right methods and strategies to use to remove all traces of color from the surface of your walls. However, we're not too aggressive and we won't cause any damage to the surface underneath the graffiti. The only thing that will be wiped off of your walls will be the graffiti itself.
We're able to achieve such great results with our graffiti removal package partially because of our technique known as soft washing. This involves us turning down the water pressure on our machines and adding special soaps and detergents. The potent mixture this creates allows us to effectively remove the grime from the surfaces in a gentler manner.
Interested in finding out more about this method and our graffiti removal services? Please don't hesitate to reach out to The Jolly Washer today.
Ask About Our Concrete Cleaning Package Today
Keeping in line with our graffiti removal services, we also offer concrete cleaning packages for our commercial clientele in Linwood.
Concrete can be extremely difficult to clean due to its tough outer surface. Over time, dirt and grime can seep into the concrete, eventually reaching its core. This grime will eventually cause the concrete to become brittle and crack and break. You don't want to have to go through the tedious and expensive task of repairing concrete, so you should hire us to clean your concrete instead.
We'll use our high-powered equipment to remove all traces of grime from the concrete, drawing all the impurities out of the core and removing them for good. After we're finished, you'll be impressed at how the concrete looks as good as new.
Want to learn more about our pressure washing in Linwood? Reach out to The Jolly Washer today and find out more about our pressure washing services. We can't wait to help you transform the look and feel of your commercial property.


What Our Clients Are Saying


About The Jolly Washer

These guys talk the talk and walk the walk! They said the house would look like new and it does! They were very responsive and called me to be sure everything was done to my satisfaction. Excellent service! I highly recommend them if you want your house to look like new!

We had a great experience. These two conscientious young men did a thorough, careful and professional job. I would highly recommend them. Pricing was reasonable also!

The Jolly Washers were extremely professional and hard working. I would recommend to friends and clients in the future for sure!