Ventnor City's Leader in Pressure Washing Services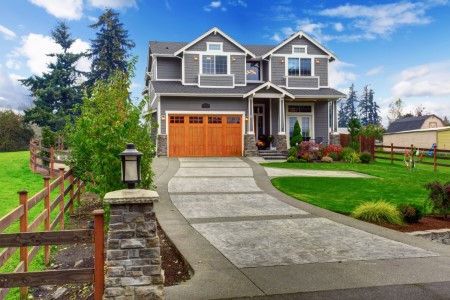 The Jolly Washer is one of Ventnor City's greatest pressure washing services, and if you want to refine the look and feel of your home, business, or commercial property, we highly advise you to reach out to us sooner rather than later.
Ever since we opened our doors several years ago, we've been the go-to pressure washing company for people all across Ventnor City. Our customers love our attention to detail, our commitment to customer satisfaction, our variety of services, and our overall high quality. If you want the best in pressure washing, we advise you to reach out to us as soon as possible.
Below are just a couple of our available services.
Soft washing: One of our special focuses on pressure washing is our soft washing strategy. We use this for sensitive regions such as roof shingles, windows, and vinyl siding. We turn down the pressure on our equipment and add special eco-friendly soaps. This lets us remove mold and other unwanted accumulations without damaging the surfaces underneath.

Rust removal: Rust can be a pain to deal with, and it can significantly decrease the curb appeal of your home if there is a lot of it. We offer rust removal services so that the metal surfaces around your home can look as good as new once again.

Graffiti removal: Graffiti is tough to remove from most surfaces. If you're too gentle, the graffiti won't be properly removed. If you're too aggressive, you risk damaging the surface underneath. We know just the right methods to use to remove the graffiti without harming the actual building.
Interested in finding out more? Give us a call at 609-757-8847 to learn about our pressure washing services in Ventnor City.
Ventnor City's Premier Roof Cleaning Service
As a Ventnor City homeowner, you know how tedious, difficult, and dangerous it can be trying to clean your roof. Instead of trying to handle this daunting chore on your own, we advise you to reach out to us to take care of it for you. We'll get up on your roof and remove all traces of unwanted grime such as mold or mildew for good.
Call Us to Learn About Our House Washing Services in Ventnor City
With our full house washing service, we can truly transform the look and feel of your Ventnor City home. We'll wash the entire home's exterior, starting from the roof and then working our way down to the foundation. We'll eliminate all the grime and dirt from every single corner, leaving no spot untouched. After we've finished, your house will look as good as new.
Ready to take advantage of one of the finest pressure washing companies in the greater Ventnor City region? Then it's time to give The Jolly Washer a call. When you reach out to us, we'll work with you to come up with a plan of attack for tackling your pressure washing needs.


What Our Clients Are Saying


About The Jolly Washer

These guys talk the talk and walk the walk! They said the house would look like new and it does! They were very responsive and called me to be sure everything was done to my satisfaction. Excellent service! I highly recommend them if you want your house to look like new!

We had a great experience. These two conscientious young men did a thorough, careful and professional job. I would highly recommend them. Pricing was reasonable also!

The Jolly Washers were extremely professional and hard working. I would recommend to friends and clients in the future for sure!