Rust Removal For Your South Jersey Property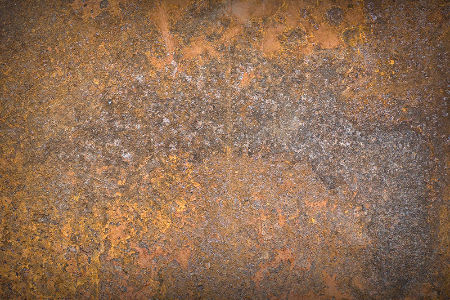 If you're a homeowner, business owner, or commercial property owner living in the greater Northfield region, and you want a high-quality rust removal service, we recommend that you contact us at The Jolly Washer today.
For years, we've provided exceptional pressure washing services to the Northfield region. People love coming to us for their pressure washing and related needs because they know we get the job done quickly and efficiently. But they also love us because of our variety of services, including rust removal.
Nothing is more frustrating than seeing rust forming across the metal surfaces of your home's exterior. Not only does it make these surfaces look dirty and unkempt, but it's also very difficult to remove without the proper tools or equipment. You don't want your property to look aged and worn thanks to rust. That's why you need the top rust removal company in the area to come to the rescue.
Rust can be a pain to deal with, which is why you shouldn't try to handle it on your own. If you're not careful, you can cause damage to the surface underneath the rust. Instead of taking that risk, we implore you to contact The Jolly Washer. You can sit back and relax while we handle the dirty work. Once we're finished, you'll have a chance to marvel at our results. We know that you'll be satisfied with what we've done!
To find out more about our rust removal services, please reach out to us today.
Take Advantage of Our Concrete Cleaning Services
In addition to rust removal and other various services, we also offer concrete cleaning for our Northfield clientele. If you have concrete around your home, we highly recommend you checking out this service package.
Concrete can be exceptionally difficult to clean due to its tough exterior surface. Over time, grime and dirt make their way to the core of the concrete, and once it's in there, it's extremely hard to get out. You won't be able to just hose down the concrete and expect it to look as good as new. You need high-powered equipment to get the job done, which is why we offer concrete cleaning as one of our services.
Are you still curious about rust removal, concrete cleaning, or any of our other services? We recommend that you reach out to us as soon as possible. When you call The Jolly Washer, a dedicated representative will be ready to answer your questions and quell your concerns. We'll prove to you why we're the go-to service for pressure washing in Northfield.
We look forward to hearing from you and helping you transform the look and feel of your Northfield home!


What Our Clients Are Saying


About The Jolly Washer

These guys talk the talk and walk the walk! They said the house would look like new and it does! They were very responsive and called me to be sure everything was done to my satisfaction. Excellent service! I highly recommend them if you want your house to look like new!

We had a great experience. These two conscientious young men did a thorough, careful and professional job. I would highly recommend them. Pricing was reasonable also!

The Jolly Washers were extremely professional and hard working. I would recommend to friends and clients in the future for sure!