Offering South Jersey Deck & Fence Cleaning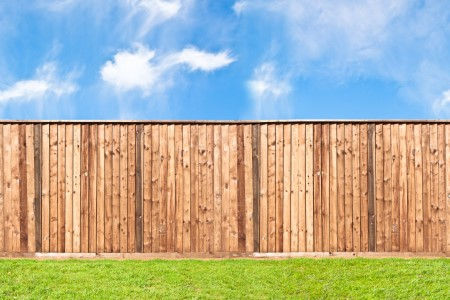 If you're a resident living in the greater Linwood region of South Jersey, and you're looking for a reliable deck and fence cleaning service, then you'll want to reach out to The Jolly Washer as soon as possible.
For years, we've been the go-to deck and fence cleaning company for people living in Linwood. Our customers love coming to us because we're committed to the best results, we use contractor-grade equipment, and we know the top strategies for effectively cleaning decks and fencing. But how exactly do we do it?
We understand how deck and fence cleaning isn't like your standard pressure washing in the Linwood area. We take a special approach to this task. Since decks and fencing can be made of a variety of materials, such as wood, vinyl, stone, metal, etc., one type of pressure washing will work for everything. We use special methods and equipment that doesn't just remove all the grime and dirt from surfaces; we make sure that they stay clean for a very long time.
One of the methods we utilize for deck and fence cleaning (and for other services, such as house washing), is known as soft washing. Unlike traditional pressure washing, where we just use high-pressure water to eradicate dirt and gunk, soft washing involves a gentler approach.
With soft washing, we turn down the level of pressure on our machines, and we also add in special soaps and detergents to the mix. The result? A potent combination that removes even the most stubborn stains and grime from more delicate areas around your home. Soft washing is what lets us make sure we're getting the job done without you worrying about whether we're being too rough. Also, the soaps we use in our soft washing are completely eco-friendly and safe. You won't have to worry about them causing harm or damage to you, your home, or the environment.
When it comes to deck and fence cleaning, you want the best company handling it, which is why you should hire The Jolly Washer. With our techniques and equipment, we'll make sure your deck and fencing look as good as new.
Superb Deck Cleaning Services in Linwood, New Jersey
Your deck is the central hub for activity during the warmer months of the year, so you want it to look its absolute best the next time you have company over. One way to achieve that is with our unparalleled deck cleaning services.
Your deck can accumulate all kinds of grime and gunk that can be a pain to remove on your own. With our equipment and methods, we'll blast away all that dirt so that your deck can look as good as new. The next time your guests come over, they'll be in awe of how amazing your deck looks!


What Our Clients Are Saying


About The Jolly Washer

These guys talk the talk and walk the walk! They said the house would look like new and it does! They were very responsive and called me to be sure everything was done to my satisfaction. Excellent service! I highly recommend them if you want your house to look like new!

We had a great experience. These two conscientious young men did a thorough, careful and professional job. I would highly recommend them. Pricing was reasonable also!

The Jolly Washers were extremely professional and hard working. I would recommend to friends and clients in the future for sure!