Your Local Pressure Washing Company in Linwood, NJ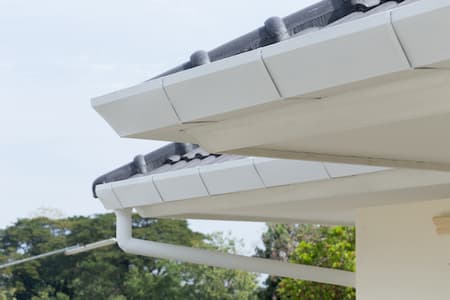 If you're a Linwood resident, business owner, or commercial property owner in need of a reliable pressure washing company, then look no further than The Jolly Washer!
Ever since we opened our doors several years ago, we've strived to set ourselves apart from other pressure washing service providers across the greater Linwood region. We're able to achieve this thanks to our extensive experience in the world of pressure washing, our commitment to high-quality results, our arsenal of commercial-grade pressure washing equipment, and our overall dedication to our business.
Below you will find a few of the pressure washing services we provide to our clientele in the greater Linwood region:
Concrete cleaning

Commercial pressure washing

Window washing

Fence cleaning

Deck cleaning

Graffiti removal

Dumpster area cleaning

And much more...
These are only a couple of the services we provide for our clients. If you'd like to find out more about what pressure washing packages are available to our clientele around Linwood, please make sure to call us at 609-757-8847.
Top-Quality Roof Cleaning In Linwood, NJ
At The Jolly Washer, we take great pride in every single one of our pressure washing services, especially roof cleaning. We understand how cleaning your Linwood home's roof or business's roof can not only be difficult and tedious but also dangerous if you don't have the right experience or equipment. Rather than putting yourself in that situation, we advise you to call us at The Jolly Washer and take advantage of our roof cleaning offer today. That way, you can focus on the stuff that really matters while we handle the messy work on your roof.
Learn About Our House Washing Services In Linwood, NJ
Your Linwood home deserves to look its absolute best, and what better way to achieve that than with a thorough and complete house washing? With our house washing package, we'll clean your entire residence's exterior from top to bottom, getting into every nook and cranny. We'll start from the roof and then work our way down to the foundation, cleaning out every corner and leaving no trace of gunk or grime behind. Once we're done, you'll be blown away at the results we've produced!
Ready to take the next step and hire Linwood's top pressure washing company? Call The Jolly Washer sooner rather than later. When you reach out to us, you'll be put in touch with a friendly, knowledgeable associate who will be ready to answer any of your questions, comments, or concerns.
If you want to truly transform the look and feel of your residence or commercial property, we highly advise you to reach out to us today. We can't wait to hear from you.


What Our Clients Are Saying


About The Jolly Washer

These guys talk the talk and walk the walk! They said the house would look like new and it does! They were very responsive and called me to be sure everything was done to my satisfaction. Excellent service! I highly recommend them if you want your house to look like new!

We had a great experience. These two conscientious young men did a thorough, careful and professional job. I would highly recommend them. Pricing was reasonable also!

The Jolly Washers were extremely professional and hard working. I would recommend to friends and clients in the future for sure!