Upper Township's Leader in Pressure Washing Services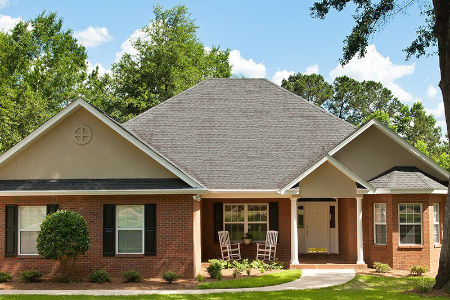 Ready to take advantage of Upper Township's finest pressure washing service? Then say hello to The Jolly Washer!
For years, we've been the go-to pressure washing company for homeowners, business owners, and commercial property owners in the greater Upper Township region. People love us for our commitment to quality, our dedication to upholding customer satisfaction, and our wide variety of pressure washing services.
Below you will find just a few of the services we offer. If you'd like to learn more about our pressure washing packages in Upper Township, please call us at 609-757-8847.
General pressure washing: We offer general pressure washing for both residential and commercial clients. This includes blasting surfaces clean of all gunk, grime, dirt, and other accumulations. From concrete to wood to vinyl, we handle a wide variety of surfaces.

Soft washing: For more delicate areas, such as roofs or windows, we'll utilize a method known as soft washing. This involves us turning down the water pressure and adding special soaps and detergents to the mix. We're then able to remove unwanted growths without damaging the surfaces underneath.

Parking garage cleaning: You want your business's parking garage to look clean and welcoming. If you leave it dirty and unkempt, people will be wary of leaving their cars there. Thankfully, we offer full parking garage cleaning, which can significantly increase traffic to your business or commercial property.

Graffiti removal: Graffiti can be a pain to remove. If you're too gentle, you may not get all the color out. If you're too rough, you can damage the surface underneath. We have the equipment and methods that are just right for removing graffiti and leaving the surfaces under it unharmed.
Upper Township's Finest Roof Cleaning Service
Nobody wants to deal with roof cleaning. Not only is it difficult and tedious, but it can also be very dangerous if you don't know what you're doing. That's why you should hire Upper Township's premier roof cleaning company to handle it for you. We'll get up on your roof and eradicate all the grime, moss, mold, and other unwanted substances in no time.
Contact the Top House Washing Service in Upper Township
If you want the full pressure washing package, we advise you to check out our house washing offer. As part of this deal, we'll clean your entire home's exterior from top to bottom, getting into every nook and cranny around your house. No corner will be left untouched. We will truly help you transform the look and feel of your home. You may not even recognize it after we're finished!
Ready to take the leap and to start improving your home or business's look? Call The Jolly Washer sooner rather than later. We look forward to helping you!


What Our Clients Are Saying


About The Jolly Washer

These guys talk the talk and walk the walk! They said the house would look like new and it does! They were very responsive and called me to be sure everything was done to my satisfaction. Excellent service! I highly recommend them if you want your house to look like new!

We had a great experience. These two conscientious young men did a thorough, careful and professional job. I would highly recommend them. Pricing was reasonable also!

The Jolly Washers were extremely professional and hard working. I would recommend to friends and clients in the future for sure!