The Jolly Washer: Egg Harbor's Premier Pressure Washing Services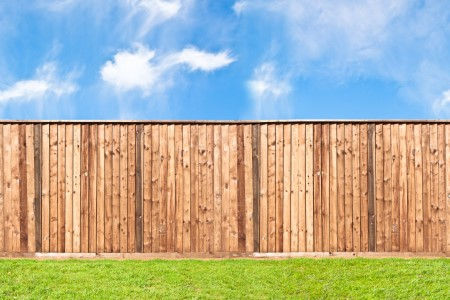 If you own a property in the greater Egg Harbor area, then you'll want to hire the top pressure washing company sooner rather than later. In that case, you should call The Jolly Washer.
For years, we've been Egg Harbor's go-to pressure washing company, servicing all kinds of clientele, both residential and commercial. We take great pride in our work, and once you see our results, you'll fully understand why.
Below are some of our most popular pressure washing services.
Commercial pressure washing: As we said, we take pride in helping out Ocean City residents, but we also want you to know that we offer our services to commercial clients as well. Whether you own a small, one-room office, or a large, sprawling corporate park, we can help you out with all your pressure washing needs.

Building washing: It's almost impossible to clean the exterior of a large building on your own. You need a dedicated team of personnel to help you out with getting the job done, and you also need the right equipment and experience as well. The Jolly Washer can assist with building washing, no matter how big or how small.
Want to find out more about what we do? To learn more about our various pressure washing services in Egg Harbor, we recommend that you reach out to us at 609-757-8847.
Hire Egg Harbor's Best Roof Cleaning Service Today
You know how dangerous and difficult it can be trying to wash your own roof, especially if you don't have the right tools or equipment. Thankfully, you won't need to worry about that anymore, because The Jolly Washer has got you covered. Just give us a call and we'll hop on your roof and start taking care of business. We can remove all the mold, mildew, algae, moss, and other unwanted substances from your roof so that you don't need to worry.
Refine Your Home with Egg Harbor's Top House Washing Company
Are you an Egg Harbor resident who's tired of their home looking run down and unclean? Then maybe it's time to invest in reliable house washing services, such as The Jolly Washer! We'll clean your entire home's exterior from top to bottom, getting into every corner and removing all traces of gunk and grime from surfaces. We'll truly help you transform the look and feel of your Egg Harbor home!
Are you ready to hire the best pressure washing company in the region? Then don't wait! Call The Jolly Washer today so that we can get started! When you reach out to us, a knowledgeable associate will be there to take your call and to address any questions or concerns you may have.


What Our Clients Are Saying


About The Jolly Washer

These guys talk the talk and walk the walk! They said the house would look like new and it does! They were very responsive and called me to be sure everything was done to my satisfaction. Excellent service! I highly recommend them if you want your house to look like new!

We had a great experience. These two conscientious young men did a thorough, careful and professional job. I would highly recommend them. Pricing was reasonable also!

The Jolly Washers were extremely professional and hard working. I would recommend to friends and clients in the future for sure!