Jolly Washer: Absecon's Best Pressure Washing Service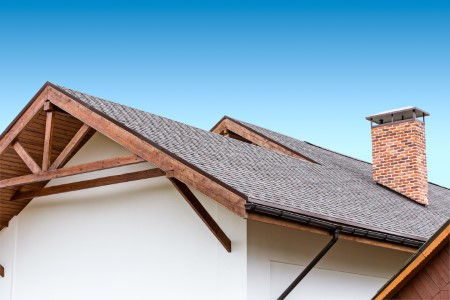 The Jolly Washer is the most reputable pressure washing service in Absecon! We take care of all your residential and commercial needs. You'll be working with a team that has a wealth of knowledge in pressure washing and has expanded into a successful business with satisfied clients. All of our customers are treated like family, and we pride ourselves in being a truly professional company that can be trusted to get the job done. We're able to deliver the right service, at a very competitive price. We use all of the latest and most advanced equipment along with environmentally friendly detergents that have been specifically designed for the job. We conduct our business in a safe manner with procedures and safety measures in place. Our premium services are the result of experience, knowledge, trust, hard work and good old fashioned friendly customer service. No job is to small or too big. For all your pressure washing needs, in Absecon visit us at The Jolly Washer today!
Premium Quality Roof Cleaning Services In Absecon
Roof cleaning is done right by the cleaning specialist at The Jolly Washer. We keep the roof area of our customers' homes and businesses free from mold, algae, moss, lichen, and dust mites. We have the equipment and expertise to make sure that your roof is always a shining beauty. Soft-wash roof cleaning systems are an excellent way for homeowners to keep their roofs clean and protected. The soft-wash procedure uses a mild soap solution and its environmentally friendly so there is no hard chemical chemicals involved in its use. If you require roof cleaning in Absecon, contact The Jolly Washer at 609-757-8847.
Get The Best House Washing Services In Absecon
You've worked hard on your home in Absecon. You've raised a family, hosted countless parties and holidays, and experienced all the joys that come with being a homeowner. However, even the most immaculate-looking home will eventually show signs of wear and tear over the years. Your siding may have become marred with marks or dirt, and your shingles may be covered in moss or algae. If you need help getting your home back to looking as good as new, consider hiring a professional house washing service. Call the professionals from The Jolly Washers today to restore your home's exterior beauty and value. We provide quality house washing services in Absecon, and our team of expert house wash technicians can have your home looking shiny new in no time!


What Our Clients Are Saying


About The Jolly Washer

These guys talk the talk and walk the walk! They said the house would look like new and it does! They were very responsive and called me to be sure everything was done to my satisfaction. Excellent service! I highly recommend them if you want your house to look like new!

We had a great experience. These two conscientious young men did a thorough, careful and professional job. I would highly recommend them. Pricing was reasonable also!

The Jolly Washers were extremely professional and hard working. I would recommend to friends and clients in the future for sure!