Hammonton's premier pressure washing company: Jolly Washer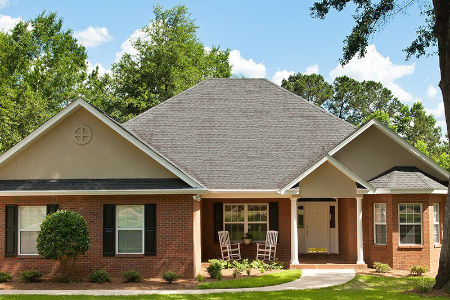 For all of your pressure washing needs, come to The Jolly Washer in Hammonton today! We are the best commercial pressure washing company in Hammonton, and we're ready to provide you with top-notch services for your home maintenance needs. We offer a variety of pressure washing services which include roof cleaning, window washing, and more! Our prices are friendly and competitive so that you can depend on us when you need it most! Give us a call today at 609-757-8847 or make an appointment online! Let us help keep your property clean so you can spend more time enjoying your home and less time worried about its appearance!
Hammonton residents can depend on our top-notch roof cleaning services
Our roof cleaning technicians at The Jolly Washer are trained to provide you with the best pressure washing results possible. We have the latest equipment and technology available to make sure we provide you with the very best results and value on your roof cleaning. By utilizing a combination of high-pressure, and lower pressure, we can provide you with the cleaning your roof needs without damaging any of your property or concrete surfaces, so your roof will look brand new once again! No matter what type of roofing material you have (metal, plastic, wood), we have the expertise to clean it all. Whether you need a one-time roof cleaning or routine maintenance for your home in Hammonton we're sure to have an appropriate solution for you.
We Are The Best Cleaning Professionals In Hammonton When It Comes To house washing
If your home is showing signs of dirt and age then it may be time for you to hire a house washing service. Our residential pressure washing solutions are available to all types of homes and we employ professionally trained experts that will bring your property back to life. If you're looking for some of the best house washing services around, look no further than The Jolly Washer! To learn more about how we can help you with your home maintenance needs, call us today at 609-757-8847! We look forward to providing you with our quality house washing services in Hammonton!


What Our Clients Are Saying


About The Jolly Washer

These guys talk the talk and walk the walk! They said the house would look like new and it does! They were very responsive and called me to be sure everything was done to my satisfaction. Excellent service! I highly recommend them if you want your house to look like new!

We had a great experience. These two conscientious young men did a thorough, careful and professional job. I would highly recommend them. Pricing was reasonable also!

The Jolly Washers were extremely professional and hard working. I would recommend to friends and clients in the future for sure!