Jolly Washer: Vineland's Best Pressure Washing Service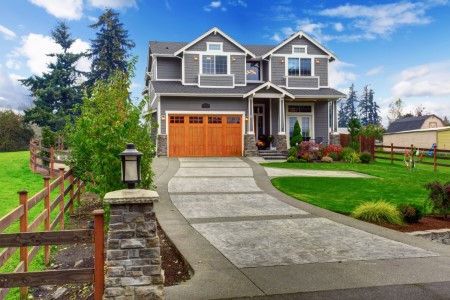 If you're looking for a reliable pressure washing service in Vineland, go no further than The Jolly Washer!
We've worked hard to distinguish ourselves from other pressure washing companies in the Vineland area since we first opened our doors many years ago. Our vast expertise in the pressure washing industry, devotion to delivering better results, armory of commercial-grade pressure washing equipment, and overall commitment to our company make this possible.
We provide many cleaning options to our Vineland clients like commercial pressure washing, window washing and more.
We have a variety of pressure washing packages available for Vineland residents. You can reach us at 609-757-8847 for more information.
Roof Cleaning in Vineland, NJ of the Highest Quality
Our roof cleaning services are one of our specialties at The Jolly Washer. We realize that cleaning the roof of your Vineland home or business can be difficult and time-consuming, but also hazardous if you don't have the proper expertise or equipment. Jolly Washer recommends that you contact us and take advantage of our roof cleaning services rather than placing yourself in that situation. This way, you can focus on more essential matters while we take care of unpleasant roof work.
Discover Our House Washing Services In Vineland
The Vineland home you cherish deserves to shine, and what's a better way to achieve it than through a deep and thorough house washing? With our house washing service, we'll meticulously clean the outside of your home from top to bottom, including every nook and corner. From the roof to the foundation, we will remove every trace of dirt and debris. When we're through, you'll be astounded by the results we've achieved!
Are you ready to take the next step and call on the best pressure washing business in Vineland? Get in touch with The Jolly Washer team as soon as possible. When you contact us, you'll be connected with a pleasant, experienced representative who will be happy to address any questions, comments, or issues you may have.
If you want to positively alter the look and feel of your house and keep it maintained, contact us today!


What Our Clients Are Saying


About The Jolly Washer

These guys talk the talk and walk the walk! They said the house would look like new and it does! They were very responsive and called me to be sure everything was done to my satisfaction. Excellent service! I highly recommend them if you want your house to look like new!

We had a great experience. These two conscientious young men did a thorough, careful and professional job. I would highly recommend them. Pricing was reasonable also!

The Jolly Washers were extremely professional and hard working. I would recommend to friends and clients in the future for sure!