Debunking 5 Common Myths About Pressure Washing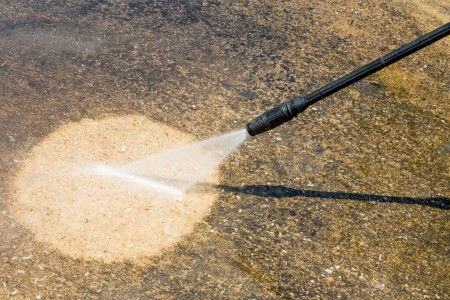 In the world of pressure washing, there are countless myths and misconceptions, which may make you hesitant about hiring a pressure washing service for your home. Below, we debunk the most common myths.
To find out more about these pressure washing myths and the truth behind them give us a call today at 609-757-8847.
Myth: Only Large Properties Need A Pressure Washing Service
Truth: No matter how big or how small your property is, you can benefit from a good pressure washing service. Many homeowners don't realize how time-consuming and exhausting it can be trying to pressure wash their residence, even if it's on the smaller side. Rather than putting yourself through that, we highly recommend that you contact a reliable contractor to get the job done.
Myth: Pressure Washing Is Dangerous For Your Home
Truth: While pressure washing equipment does rely on high water pressure to get the job done, it's not dangerous for your property. If you hire a reliable pressure washing service such as The Jolly Washer, you can rest assured knowing that we follow strict guidelines and strategies to ensure we get the best results without causing any damage. We'll truly make your Linwood home sparkle like new.
Myth: Pressure Washing Is Easy To Do On Your Home
Truth: Another misconception that people have is that they can handle the pressure washing on their own with a pressure washer they purchased at the local home improvement store. We advise against this since this equipment doesn't match up with our commercial-grade tools. We also have a dedicated team of pressure washers who can handle the task, so that you don't need to do it all on your own. Trust us: pressure washing is an exhausting job, and you'll be thankful that you've hired a third-party to handle it for you.
Myth: Regular Pressure Washing Is Good For Any Surface
Truth: Regular pressure washing involves using high water pressure to blast away all traces of grime from the surfaces. This is great for a lot of areas like concrete and stone, but for more delicate spots, like glass or vinyl, we use a method known as soft washing. This involves turning down the water pressure and using special eco-friendly soaps to remove stubborn stains and dirt without damaging the surfaces underneath.
Myth: Hiring A Pressure Washing Company Is Too Costly
Truth: Overall, when you look at the numbers, hiring a pressure washing service is ultimately a much cheaper option. You need to look at the time and costs of handling the overall task on your own, as well as maintaining your pressure washing equipment. This can all add up. By hiring a pressure washing service, you'll find yourself saving a lot of time and money because we handle it all for you.


What Our Clients Are Saying


About The Jolly Washer

These guys talk the talk and walk the walk! They said the house would look like new and it does! They were very responsive and called me to be sure everything was done to my satisfaction. Excellent service! I highly recommend them if you want your house to look like new!

We had a great experience. These two conscientious young men did a thorough, careful and professional job. I would highly recommend them. Pricing was reasonable also!

The Jolly Washers were extremely professional and hard working. I would recommend to friends and clients in the future for sure!