5 Reasons to Hire a Professional Pressure Washing Service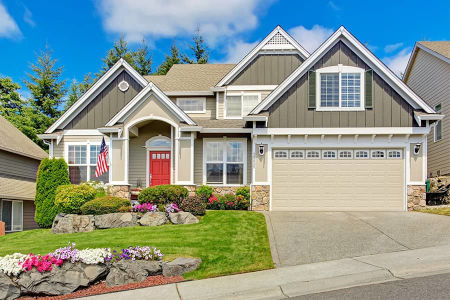 If you want your Linwood property to sparkle, then you'll want to hire a top-quality pressure washing service such as The Jolly Washer to get the job done. In case you're hesitant about giving us a call, below you'll find five reasons why you should hire a professional pressure washing service.
To find out more about the importance of contacting a pressure washing company, please call us today at 609-757-8847.
We're Licensed and Insured
You won't have to worry about any damage or harm coming to your home when you've got us on the job. We're a licensed and insured contractor that practices the safest strategies when pressure washing your home. We put the safety of our clients and our employees above all else so that everyone can have peace of mind.
We're Experienced and Knowledgeable
We've been in this industry for a very long time. Over the years, we've accumulated a wealth of knowledge that has allowed us to develop time-tested strategies and techniques that give terrific results. No matter which area you need cleaned, we're sure we know the best ways to address it.
We Have the Best Equipment
Since we handle so many properties and such large areas, we need the best equipment to get the job done. We have an entire arsenal of commercial-grade pressure washing equipment that was designed for big jobs. When you compare the results of our equipment compared to the kind you buy at your local home improvement store, you'll notice a significant difference in quality.
We're Experienced in Various Disciplines
Pressure washing involves a lot of specialties. You have to know how to properly clean different surfaces in just the right way to get the best results. We offer multiple pressure washing packages that cover a wide range of areas: concrete cleaning, roof cleaning, gutter cleaning, deck and fence cleaning, and much more. When you call us, let us know what kind of surface or area you need cleaned, and we'll work with you to devise a "plan of attack" for getting the job done.
We're Ultimately More Affordable
You might think that hiring a pressure washing service might be too costly and that you could save yourself some money by buying a pressure washer at your local home improvement store. When you factor in the time and costs of doing your own pressure washing and maintaining your own equipment, it's ultimately much more cost-effective to hire a professional service.
Hiring a pressure washing service could be the best choice you make for your Linwood home. If you want to hire the top pressure washing contractor in the region, then give The Jolly Washer a call today. We're excited to help you transform the look and feel of your property.


What Our Clients Are Saying


About The Jolly Washer

These guys talk the talk and walk the walk! They said the house would look like new and it does! They were very responsive and called me to be sure everything was done to my satisfaction. Excellent service! I highly recommend them if you want your house to look like new!

We had a great experience. These two conscientious young men did a thorough, careful and professional job. I would highly recommend them. Pricing was reasonable also!

The Jolly Washers were extremely professional and hard working. I would recommend to friends and clients in the future for sure!