Pleasantville's premier pressure washing company: Jolly Washer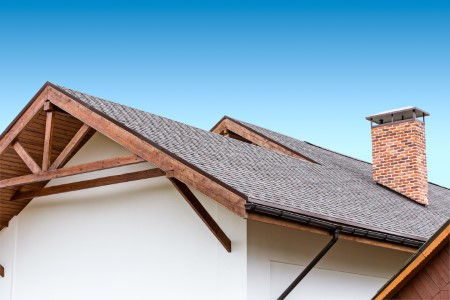 Pleasantville's most well-known pressure washing business is The Jolly Washer! We serve both residential and commercial customers. You'll be working with a seasoned team that specializes in pressure washing and has built a successful business with satisfied clients. Each customer is treated as if they were a member of the family, and we pride ourselves on being a truly professional company that can be counted on to get the job done. We offer quality cleaning services at very affordable costs. We utilize the most up-to-date equipment and environmentally friendly detergents that have been specifically designed for pressure washing exterior surfaces. We do business in a secure manner, using defined procedures and safety measures. Years of experience, knowledge, trust, dedication, and plain old-fashioned good customer service have gone into creating our excellent services. There is no such thing as a little or big job. For all of your pressure cleaning requirements, come to The Jolly Washer in Pleasantville today!
We Provide First-class Roof Cleaning Solutions In Pleasantville
The Jolly Washer is a roof cleaning company that offers a complete line of residential and commercial roof cleaning services. We also provide soft-wash roof cleaning systems to protect roofs from mold and mildew as well as revitalize the color and finish of your property's exterior. Roof Cleaning in Absecon NJ is necessary, not only to keep your home looking its best but also for the health and safety of everyone who lives there. If you want to know more about soft-wash roof cleaning please visit our website or give us a call at 609-757-8847.
Housewashing In Pleasantville From The Best Cleaning Professionals In Town
You put a lot of effort into your Pleasantville house. You've raised a family, held numerous parties and holidays, and reaped the benefits of being a homeowner. Even the most spotless house, however, will ultimately exhibit signs of wear and strain over time. Your siding may be scratched or dirty, and your shingles could be coated with moss or algae. Consider contacting a professional house cleaning service if you need assistance getting your home back to its original glory. To restore the beauty and value of your home's exterior, contact us at The Jolly Washers immediately. In no time, our Pleasantville house washers can make your property look brand new!


What Our Clients Are Saying


About The Jolly Washer

These guys talk the talk and walk the walk! They said the house would look like new and it does! They were very responsive and called me to be sure everything was done to my satisfaction. Excellent service! I highly recommend them if you want your house to look like new!

We had a great experience. These two conscientious young men did a thorough, careful and professional job. I would highly recommend them. Pricing was reasonable also!

The Jolly Washers were extremely professional and hard working. I would recommend to friends and clients in the future for sure!