5 Ways to Prepare for a Pressure Washing Service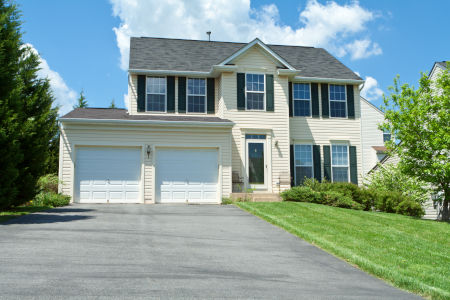 If you want your Linwood home to look its best, then we highly recommend you hire a pressure washing service such as The Jolly Washer to give it a good scrubbing. However, before we come to your home and start cleaning, it's a good idea to make sure that you're properly prepared for our arrival. Below you'll find several tips on how to best prepare for a pressure washing service.
If you'd like to learn more about how to prepare for a pressure washing service, then please give us a call at 609-757-8847.
Keep All Pets And Children Inside
We follow strict guidelines to ensure the safety and well-being of both our employees and our clients. We also stress the importance of our clients keeping their pets and children insides at all times while we're pressure washing your home. Another alternative is to see if you can take your children or pets out to a park while we work. That way, we can work undisturbed and you won't have to worry about any mishaps.
Remove All Obstacles On Your Property
For us to work so efficiently and quickly, we need to be able to access all parts of your property without hindrance. Please make sure that your property is clear of any potential obstacles such as lawn furniture, toys, sports equipment, and tools. This will make our jobs much easier and safer.
Inform The Neighbors
Your neighbors might be a bit concerned if they see strangers on your property, so we advise you to let them know ahead of time that we will be coming to service your home. Also, make sure to notify them that our pressure washing equipment might be a bit loud, but overall, we try to work silently to minimize disturbances.
Seal Your Home
Go through your entire home and make sure that all the windows and doors are sealed shut. We don't want any of our water getting inside and causing any interior damage. We'll also double-check that these areas are safe, but it's up to you to ultimately ensure that your home is properly sealed before our arrival.
Provide A Contact Number
If you won't be home during our pressure washing session, please give us the best way to reach you. For the most part, we work independently, but in case of an emergency, we'd like to know the best way to reach out to you. Please provide us with an emergency contact number. We'll do our best not to disturb you, but it's better to be safe than sorry.
If you want a top-quality pressure washing service to treat your home, then you know to call The Jolly Washer. From concrete cleaning to full house washing, we handle it all. Please reach out to us today to see what we can do for you.


What Our Clients Are Saying


About The Jolly Washer

These guys talk the talk and walk the walk! They said the house would look like new and it does! They were very responsive and called me to be sure everything was done to my satisfaction. Excellent service! I highly recommend them if you want your house to look like new!

We had a great experience. These two conscientious young men did a thorough, careful and professional job. I would highly recommend them. Pricing was reasonable also!

The Jolly Washers were extremely professional and hard working. I would recommend to friends and clients in the future for sure!